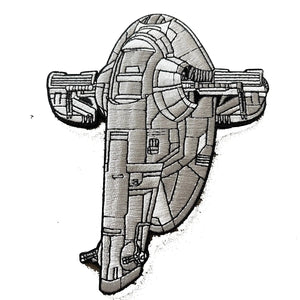 Remaining stock is only available with US Address or Proxy
No matter if you love the Classic Version or a World War 2 Painting or the Intergalactic Parcel Service or want to do it yourself...

They measure 5" and are hook-backed with loop piece attached. both Versions come in OG Green and Warpaint and the PVC also as Delivery Ship. The Embroidery has a white blank DIY that you can color as you like. 
PVC Limited to 130 each. Embroidery to 150 each.  the DIY White is UNLTD 
Next one in September will be the Yellow Cab 
Thanks for the support. Rewraps by Tov